---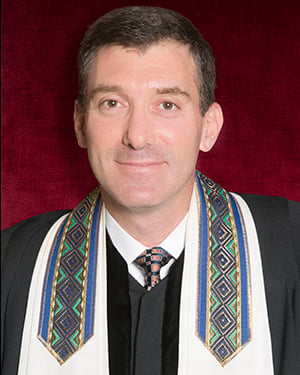 RABBI JOSHUA M. DAVIDSON
was named senior rabbi in 2013.
He came to Temple Emanu-El from Temple Beth El of Northern Westchester, where he was senior rabbi. Prior to his arrival at Temple Beth El in 2002, Rabbi Davidson served for five years at Central Synagogue in New York City, advising that synagogue's award-winning Social Action Committee.
Read more »
---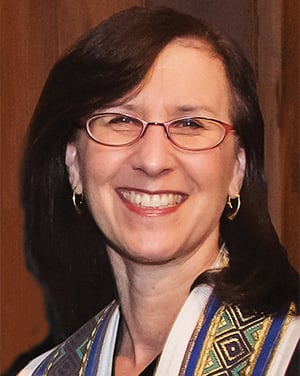 RABBI AMY B. EHRLICH graduated from McGill University and was ordained by the Hebrew Union College-Jewish Institute of Religion. In 1988, she joined Temple Emanu-El as assistant rabbi. During her years of service to the congregation, Rabbi Ehrlich has helped create and oversee the very successful Tikkun Olam program and has worked closely with our young families.

Read more »
---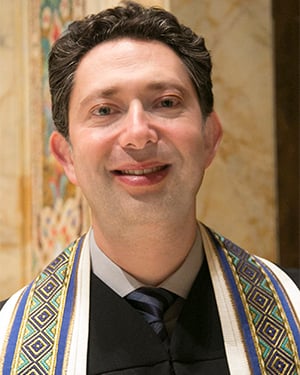 CANTOR MO GLAZMAN (Senior Cantor) is widely considered one of today's most dynamic cantors in the Reform Movement. He is musically creative and classically trained, and his style spans the wide range of musical genres heard in today's synagogue.

Read more »
---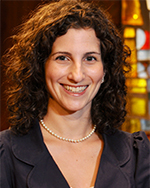 RABBI SARA SAPADIN will be joining us an adjunct rabbi
in July 2017. She will teach our Shabbat morning Torah Study, administer and teach in our Discovering Judaism program, and join us on the bimah in the leading of services on occasion throughout the year.

Read more »
---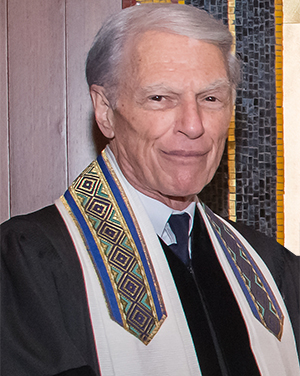 DR. RONALD B. SOBEL (Senior Rabbi Emeritus) is a highly regarded scholar of classic philosophy, biblical tradition and contemporary social issues. In 2012, he was named president of the Leo Baeck Institute, having served as a trustee for many years. An influential figure in New York City religious life, Rabbi Sobel in 1973 was the youngest senior rabbi elected by Temple Emanu-El and served in that role for 28 years. Among the numerous accomplishments during his tenure was creation of the Skirball Center for Adult Jewish Learning at Temple Emanu-El.

Read more »
---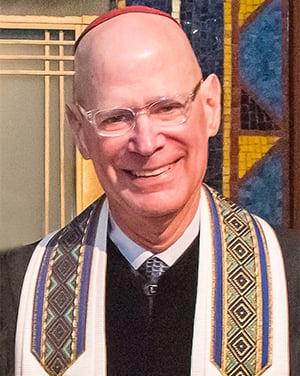 DR. DAVID M. POSNER (Senior Rabbi Emeritus) is a product of the Brownsville section of Brooklyn. He lived there at a time when there was a Talmud Torah on every other block, with shteblach (small synagogues) on the alternate streets. He took permanent leave of Brooklyn in 1965, with a portable typewriter in one hand and a suitcase full of books in the other, and left for a combined program with the University of Cincinnati (UC) and the Hebrew Union College (HUC). He graduated from UC in 1969, was ordained at HUC in 1973 and was asked to come to Emanu-El immediately upon ordination. He retired in 2013 after 11 years as senior rabbi and a total of 40 years as a member of the clergy.

Read more »
---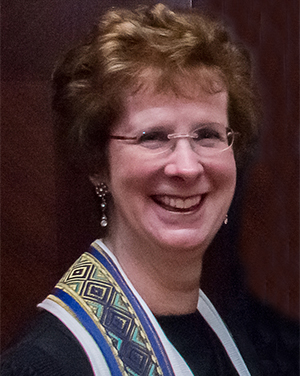 LORI A. CORRSIN (Cantor Emerita), a native of Detroit, received her degree in music from the University of Michigan School of Music and her master's degree in sacred music from Hebrew Union College-Jewish Institute of Religion's School of Sacred Music. Invested as a cantor in 1992, she became the cantor and music director of Congregation Emanu-El in 2004. A published composer of Jewish sacred music, her voice can be heard on many Transcontinental Music liturgical recordings. Cantor Corrsin is on the faculty of the HUC-JIR School of Sacred Music and teaches at the North American Jewish Choral Festival. She became cantor emerita in 2014.

Read more »
---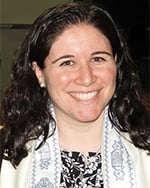 ALEXANDRA ("ALEX") KURLAND (Cantorial Intern) is from Highland Park, Illinois. Alex graduated in 2011 from Wellesley College with a bachelor's degree in music and Italian studies. She grew up at North Shore Congregation Israel in Glencoe, Illinois, and is grateful to have worked with her mentors there as a cantorial intern in preparation for her studies at the Debbie Friedman School of Sacred Music at HUC-JIR, where she is a candidate for cantorial ordination in 2020.

Read more »
---
View our historic list of rabbis and cantors »
---
Back to Who We Are...