---
Each issue of our Temple Emanu-El Bulletin features a commentary written
by a member of our clergy or senior staff based on important themes in our lives.
We invite you to become a part of the dialogue by posting your thoughts on the issues being discussed. Check back for new entries.

Welcoming a New Year (Vol. 90, No. 1)
By Rabbi Joshua M. Davidson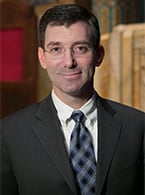 Dear Friends,
I hope the summer has brought you time for a refreshment of spirit. As always, our talented staff has been hard at work these past months, planning for the year ahead. Now as 5778 approaches, I am pleased to share with you some important programmatic and staffing updates.
Read More…
Friday September 1st |
Post a comment/View comments »
(0 comments)